E-Panel - Schneider Conext SW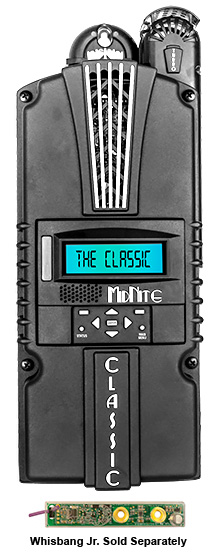 Model
Price
MAPP Price
Size
Shipping
Weight
CLASSIC 150-SL
$830.00
14.9"L x 6"W x 4"D
19"L x 8.5"W x 6"D
12 lbs
DESCRIPTION:
The Classic SL-150 MPPT Charge Controller is a simplified SOLAR ONLY version of the Classic 150 with streamlined menus. The Classic SL-150 has a graphics panel and ground fault but no arc fault or Ethernet capabilities. The Classic SL-150 has a maximum output current of 96 amps, an operating voltage of 150 volts and works with 12 to 72 volt battery systems. As with the whole Classic line, the Classic 150-SL has MidNite's exclusive
HyperVOC
which extends VOC limits when needed.. With a streamlined menu, these SOLAR only MPPT charge controllers are easy to setup and a breeze to install!
Classic Sizing Tool
The Classics
(PDF Presentation)
FEATURES:
Charges Lithium, Flooded Lead Acid, AGM and virtually any other chemistry.
150 operating voltage
Max current out: 96 amps
ETL listed to UL1741 and CSA
Type 1 environmental rating
Terminals are rated for 75 C
Exclusive HyperVOC extends VOC limits
12-72V battery
Built in DC-Ground Fault Protection
Optional Battery Sensor for temperature correction on battery charging
Solar only
To ensure proper start up and MPPT operation, the minimum initial PV input voltage should be at least 30% higher than the highest expected battery voltage.


MidNite Solar offers an industry first, an extended warranty for all the Classic MPPT charge controllers. Six months prior to the end of the warranty period customers can ship their Classic back to MidNite Solar with a check for $147 dollars plus shipping and we will replace any wearable parts and do a general tune-up. This will extend the warranty by 2 additional years, another good reason to purchase a Classic.
Warranty - 5 yrs.
Listed by ETL for US & Canada
CE Certified Listed
FCC Class B Listed
Made in the USA
California Residents: Warning