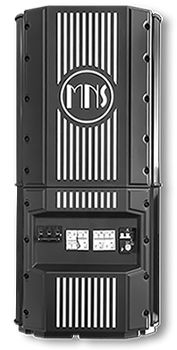 (Shown with optional E-Panel)
Introducing our latest innovation in power technology - our sleek and stylish Rosie inverter, designed and made right here in the United States. Powered by the latest silicon technology, this powerhouse can surge up to 3X its rating, yet remains incredibly lightweight, making it easy for a single person to install. Not only does our Rosie inverter deliver exceptional performance, it perfectly pairs with any of our MPPT chargers to create a seamlessly integrated and visually stunning power system. Together, they deliver an unbeatable combination of power and efficiency, Trust in the reliability and sophistication of our new inverter/charger to take your power system to the next level.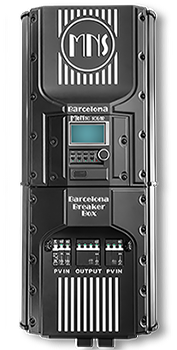 (Shown with optional breaker box)
Building on MidNite's legacy of feature rich, innovative charge controllers we proudly introduce the Barcelona. Leading the way as the industry's most powerful MPPT controller available the Barcelona boasts a massive 200A combined output. Dual 600v MPPT inputs allow you to save time and money on your installation by minimizing the need for wire runs, combiners and overcurrent protection while tracking two separate solar arrays independently. The Barcelona can be seamlessly integrated to the Rosie inverter using the built in MNGP2 graphics panel allowing you to view and adjust settings for your entire system from a single display. The innovative and sleek styling of the Barcelona's rugged aluminum chassis insures beauty and durability for years to come. Designed and assembled in America!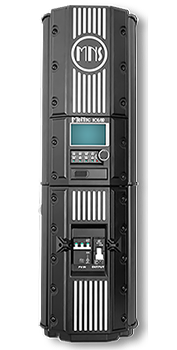 (Shown with optional breaker box)
MidNite's Hawkes Bay 600v MPPT charge controller offers all the same great features as our Barcelona but in smaller 90a and 120a single input versions. It features Blue Tooth connectivity to simplify firmware updates and a large display with rotary knob for easy navigation of the menus. The Hawkes Bay allows for fully customizable battery settings allowing it to be paired with virtually any chemistry on the market. The Hawkes Bay is built by one of the industry's most trusted manufacturers, proudly assembled in the USA and backed by the best technical support in the business. Perfect for a mid-sized solar system or add multiple units for large capacity redundancy.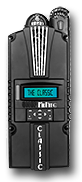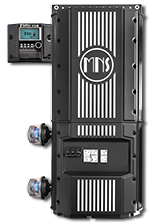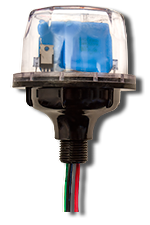 (Shown with optional breaker box)
MidNite Solar Surge Protection Devices are type 1 devices, designed for indoor and outdoor applications. Engineered for both AC and PV DC electrical systems, they provide protection to service panels, load centers or electronic devices that are directly connected to a MidNite Surge Protection Device (SPD). MidNite's SPD's are offered in four models to protect a variety of different voltage ranges. Compare our SPD's against other surge protection devices. You will see there is no comparison in both our price and features. All our SPD's have a 5 year warranty.