MidNite's New Products Designed and Assembled in America!
Rosie Inverter (MNROSIE7048RE)
Barcelona Charge Controller (MNBCLNA)
Hawke's Bay Charge Controller (MNHAWKE'S BAY 90 & 120)

MidNite Solar's commitment to innovation is evident in our use of state-of-the-art technology in both our inverters and MPPT controllers. Our Rosie inverter offers the surge power of a low frequency inverter, with the added benefit of reduced weight. This means that you get the best technology can offer: reliable power, light weight and incredible surge without any compromises.
MidNite Solar is constantly pushing the boundaries to deliver the best possible products to our customers. The Barcelona and Hawke's Bay MPPT Charge Controllers are MidNite's next step in state-of-art charge controller technology. Designed to complement the new Rosie Inverter, the Barcelona and Hawke's Bay charge controllers feature 600v MPPT inputs and our MNGP2 graphics panel. Options to add a custom breaker box, ground fault, arc fault and rapid shutdown as required by your municipality allow you to select all the code compliance options you need and none that you don't!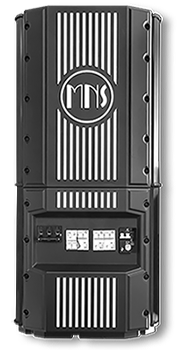 MNROSIE7048RE
(Shown with
optional E-Panel)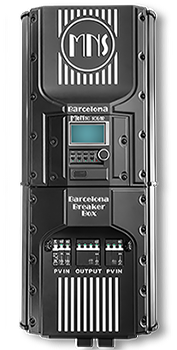 MNBCLNA
(Shown with
optional breaker box)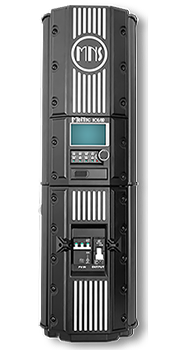 MHHAWKE'S BAY 90 & 120
(Shown with
optional breaker box)
Barcelona (MNBCLNA)
Building on MidNite's legacy of feature rich, innovative charge controllers we proudly introduce the Barcelona. Leading the way as the industry's most powerful MPPT controller available the Barcelona boasts a massive 200A combined output. Dual 600v MPPT inputs allow you to save time and money on your installation by minimizing the need for wire runs, combiners and overcurrent protection while tracking two separate solar arrays independently. The Barcelona can be seamlessly integrated to the Rosie inverter using the built in MNGP2 graphics panel allowing you to view and adjust settings for your entire system from a single display. The innovative and sleek styling of the Barcelona's rugged aluminum chassis insures beauty and durability for years to come. Designed and assembled in America!
Use MidNite's String Sizing Tool to help configure your array!
Hawke's Bay
(MNHAWKE'S BAY 90 & 120)
MidNite's Hawkes Bay 600v MPPT charge controller offers all the same great features as our Barcelona but in smaller 90a and 120a single input versions. It features Blue Tooth connectivity to simplify firmware updates and a large display with rotary knob for easy navigation of the menus. The Hawkes Bay allows for fully customizable battery settings allowing it to be paired with virtually any chemistry on the market. The Hawkes Bay is built by one of the industry's most trusted manufacturers, proudly assembled in the USA and backed by the best technical support in the business. Perfect for a mid-sized solar system or add multiple units for large capacity redundancy.
Use MidNite's String Sizing Tool to help configure your array!
NABCEP Certification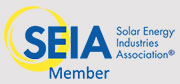 ---
CHECK FOR NEW CLASSIC FIRMWARE
---
EMBED MIDNITE'S CLASSIC STRING SIZING TOOL INTO YOUR WEBSITE
---
KID STRING SIZING TOOL
---
TESTIMONIALS
"Just now took the time to try the Sizer. WOW, very fast to enter data ... works great. The best string sizer that I've seen. - Thanks! Vic"
---
DOWNLOAD MIDNITE SOLAR'S CATALOG
---
Articles to Read
Why MPPT (Discussion about MPPT charge controllers in general)
---
OPEN HOURS
Mon through Fri
6:00 am to 4:00 pm PST
Sat & Sun - Closed
Sales Department
General Sales
360.403.7207 Ext. 103
sales@midnitesolar.com
Technical Support
General Support
360.403.7207 Ext. 102
support@midnitesolar.com
MidNite Shipping
Shipping Info
360-403-7207 Ext. 25
shipping@midnitesolar.com