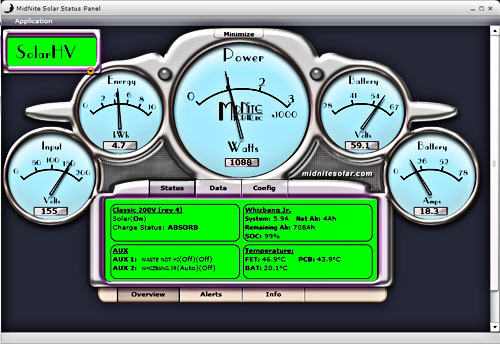 Model
Price
MAPP Price
Size
Shipping
Weight
Local Application
Download
lbs
DESCRIPTION:
The
FREE
MidNite Solar Local Application enables you to monitor your
Classics
over your local network or the Internet. It is compatible with Windows 7, Vista, and XP, and Mac OS X.
Download The Local App Here
MidNite Solar gives you web based and local monitoring as a feature, not an add on. It is
FREE
to download.
California Residents: Warning