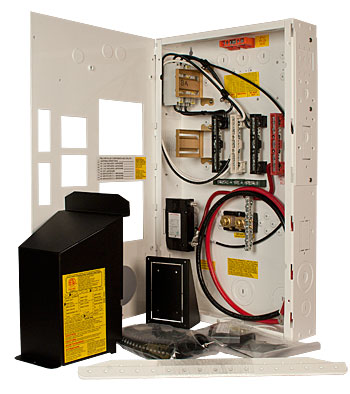 Model
Price
MAPP Price
Size
Shipping
Weight
MNE175AL-PLUS
$970.00
25"L x 16"W x 4"D
28"L x 19"W x 11"D
27 lbs
Model
Price
MAPP Price
Size
Shipping
Weight
$970.00
25"L x 16"W x 4"D
28"L x 19"W x 11"D
27 Lbs.
The MNE175AL-PLUS-E is our Export version. It is the same E-Panel but with the proper color wires and proper breakers for a 230v 50hz inverter.
DESCRIPTION:
Wide Steel chassis OB with FM/60/80/Classic mounting on the door.
OutBack Plus white Steel.
Main Breaker Current Rating - 175A
Number of spaces - 9
Environmental Rating - Type 1 (Indoor)
Max. Wire Size - 4/0
Max. AC Voltage - 277VAC
Max. DC Voltage - 300VDC
Warranty - 5 yrs.
Listed by ETL for US & Canada
Made in the USA
Does not come with a charge control bracket.
California Residents: Warning