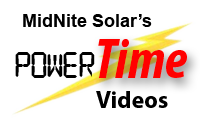 Educational/Training Videos
---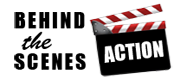 Posted Apr 2, 2014
MidNite Solar's The KID MPPT Charge Controller is here!
The KID, a 30A MPPT charge controller, is loaded with features that include MPPT, lighting control, reverse polarity protection, and supports battery voltages of 12V, 24V, 36V, or 48V. This medium-sized controller is perfect for boats, RVs or any battery based system.
The standard and marine version of the KID is available in black or white. The Standard KID is delivered with a wall-mount adapter and retails at $399. The KID Marine versions will include a boat mounting bracket, a Battery Temperature Sensor, four feet of ½" flexible conduit, two 90 degree conduit adapters, and two straight conduit adapters. The Marine versions retails for $499.
If you have any questions please contact us by phone (360-403-7207 Ext. 153) or
online
.
---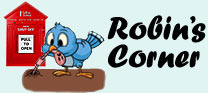 Posted May 05, 2014
MidNite's Rapid Shutdown System
It's Spring 2014 and the long anticipated NEC "Rapid Shutdown" system requirements, a set of code changes that have been talked about for several years, have at last been incorporated into the 2014 National Electrical Code.
Read more...
Jim Cole
---
TESTIMONIALS
See what people are saying.
Check it out!
---
The MidNite Forums
Come check out Our MidNite Solar Forums. Talk about our new PowerTime videos. How about our Classic local app? Or any of our other popular products!
Discuss them here with other users and us, Including our very own Ryan Stankevitz, the moderator. Ryan is a professional Solar and wind installer from Maine with a dozen years of experience in alternative energy. Not only is Ryan moderating the forum but he's also answers customer service calls! It is nice to be able to ask questions about products and actually get a person that knows the answers from personal experience.
Check out the MidNite forums
here
.
---
Company Profile
MidNite Solar is an innovative manufacturing company that started by making high quality, cost effective AC and DC disconnect boxes for the alternative energy industry. Now, MidNite produces a wide range of alternative energy products.
MidNite's Classic series of Maximum Power Point Tracking (MPPT) charge controllers are the most powerful, full featured controllers on the market as well as being the only ETL listed controllers designed to work with Solar, Wind, and Micro Hydro Electric systems.
MidNite offers a full line of pre-wired, battery based systems for standalone off grid, battery based grid tie, as well as AC coupled battery backup installations. MidNite features SMA, Schneider / Xantrex and Magnum Energy Inverters in our pre-wired systems, providing a wide range of solutions for residential and commercial projects.
MidNite Solar is the largest manufacturer of combiner boxes in North America. The new line of Disconnecting Combiner boxes are another industry first, meeting all of the new NEC requirements for this class of equipment.
MidNite's full range of Surge Protection Devices (SPD) offer the highest levels of protection from lightning and power line surges. They're very competitively priced.
This is just a few of the MidNite Solar products that are designed and manufactured in the Arlington Washington facility and installed in alternative energy systems around the world!
---
Facebook
Check us out on Facebook.
---
MidNite Solar
17722 - 67th Ave NE
Arlington, WA 98223
Phone: 360-403-7207
Fax: 360-691-6862
Walter Flores, Order Status
Office: 360.403.7207 Ext. 25
walter@midnitesolar.com
Ryan Stankevitz - Technical Support Manager
ryan@midnitesolar.com
Office 360.403.7207 Ext. 151
Cell 207.416.2006
Roy Butler, Technical Support
360.403.7207 Ext. 150
roy@midnitesolar.com
Raechel Clewley, Technical Support
360.403.7207 EXT. 152
raechel@midnitesolar.com
Kim Silva, Sales / Pre Sales support
360.403.7207 Ext. 153
kim@midnitesolar.com
For more support options click
here
.
---